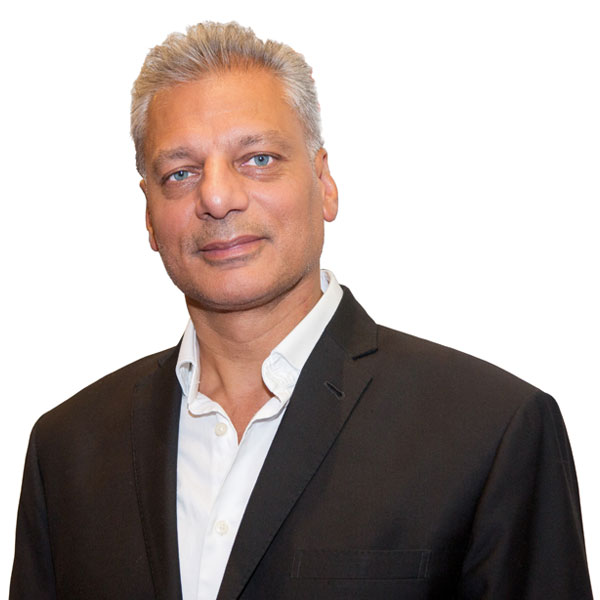 Tony Matharu
Founder and Chairman
Tony Matharu is founder and Chairman of Integrity International Group. He is also Chairman of the London Chamber of Commerce and Industry's Asian Business Association, Chairman of Global Hospitality Services (GHS), Vice President of Oracle Head and Neck Cancer Research Trust, Chairman of Integrity International Trust, Director of Bee London (Business Improvement District) and holds board and other positions with a number of additional charitable, sports and arts organisations.
Tony graduated in Law and economics. A former winner of the "Best Small Hotel Company" (Business Travel Awards). He was awarded 'Hotelier of the Year' in 2013; received a Special Recognition Award for his 'Contribution to London's Success' and a Technology and Innovation Award in 2014. He founded and sold a successful specialist sports brand, Ayrtek®. Tony is the founder of a global hospitality consultancy (Global Hospitality Services) which has created a number of innovative and award winning technology solutions, together with two award winning spa and guest amenity brands.
As Chairman of Integrity International Group, a dynamic, independent organisation consisting of several businesses and distinguished by its commitment to investing in London's property, talent and community, Tony has a proven track record of transforming significant sites and investing in restoring and repurposing properties and sites which have come to the end of their previous life.
Tony combines his love for London and passion for hospitality with philanthropy, sport and community engagement as a London City Chairman of the 'Lord's Taveners' "Giving young people a sporting chance". This leading youth cricket and disability sports charity has thousands of projects across the world and tens of thousands of young beneficiaries. Tony is the Vice President of the Oracle Head and Neck Cancer Research Trust. He is also the founder and Chairman of Integrity International Trust, a registered charity with the mission of building positive futures for the most vulnerable in society.
A true Londoner, Tony Matharu credits the capital for his achievements and successes and strongly believes in giving back to the city that has offered him and others so many opportunities.
Integrity International Trust is a registered charity (number 1176502), registered in England and Wales as a company limited by guarantee (number 11121606) whose registered office is at 10 Queen Street Place, London, United Kingdom, EC4R 1BE.