Longest Marathon Playing Padel
We're excited to announce our daring attempt at setting the new Longest Marathon Playing Padel – an intense 36-hour test of skill and endurance on September 25th-26th, 2023.
This significant event coincides with The Lord Mayor's City Giving Day, a powerful initiative that unites City companies and their employees in support of worthy causes. As the paddle ball keeps the rally alive, every second contributes to raising crucial funds for The Lord Mayor's chosen charities.
- MQ Mental Health Research: Leading UK charity driving mental health understanding, treatment, prevention through impactful research across the translational spectrum
- National Numeracy, getting on with numbers:
The Lord Mayor's Appeal partners with National Numeracy for 'Every Londoner Counts,' addressing low numeracy impacting 3.5 million, enhancing employability through trained Numeracy Champions.
- DofE : In an era of profound challenges for youth, the indispensable value of DofE programs shines through, providing transformative experiences that tap into individual skills and passions, helping young individuals realize their boundless potential.
You can play a crucial role in helping us achieve our fundraising goal faster. Support your player(s) and together we can create a brighter future, one swing at a time.
Supporters
Christer

Magnuson

Amazing effort

Donated for
Helen

Smith

Fantastic effort job

Donated for
James

Roche

Well done guys. Great effort and achievement. Happy to have helped ease those muscles a little bit. James

Donated for
Michelle

Doogan

Good luck Fairy... You're amazing Sister 💕 🥰 xx

Donated for
John

McElroy

Good luck!

Donated for
Jurgen & Anne

Hoogerboord

Best of luck little sister ☘️💪❤️

Donated for
Catherine

Kearney

Good luck Mary and the rest!

Donated for
London Landmarks Half Marathon is back!
This year Integrity International Trust is an official charity partner of LLHM 2020. We are delighted to be a part of this renowned event uniting over 13,000 runners for many different charities.
IIT's mission is to build positive futures for those most in need and confront the global crime of sex trafficking. Join us to help reach our goals and fulfil our mission whilst experiencing the buzz, historical journey and energy of the London Half Marathon. It is an experience like no other.
If running a half marathon has been on your bucket list for a while - it is time to cross it off by joining the IIT team and running together!
"Running the half marathon gave me an unbelievable feeling of pride and joy. Training with my friends and collecting the donations created a friendly competition amongst other runners and on the day the atmosphere made it easier to run. There was no doubt that this event not only raised money for amazing causes but also filled runners and their supporters with love and enthusiasm." – Samir Bartake, IIT volunteer
Sign up and become an IIT runner today!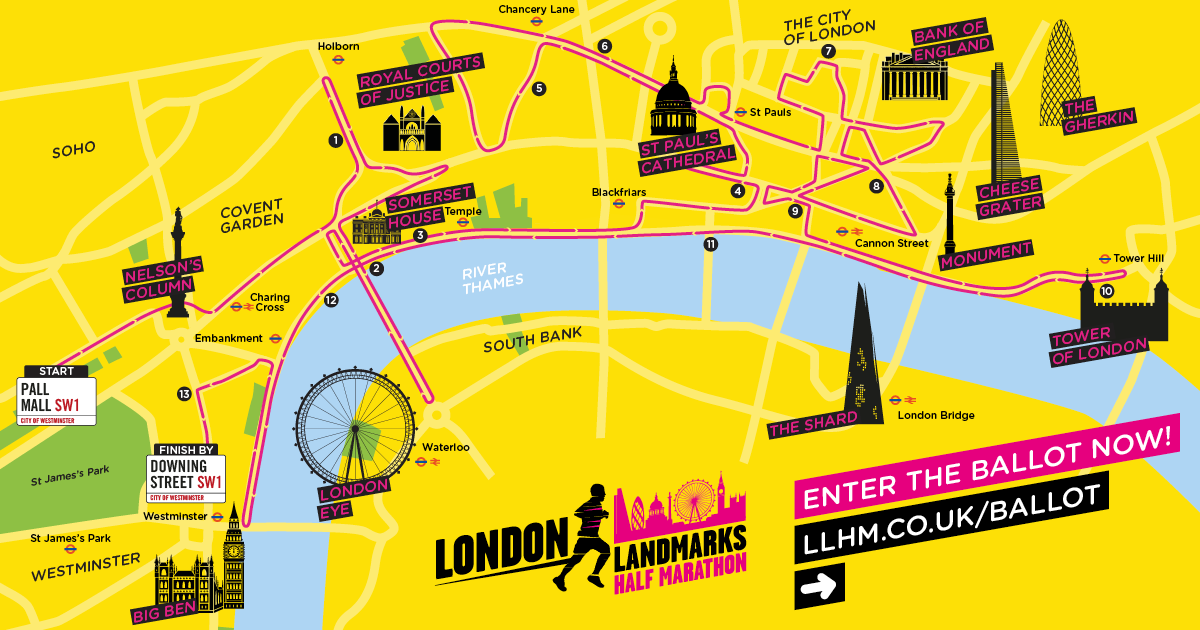 Integrity International Trust is a registered charity (number 1176502), registered in England and Wales as a company limited by guarantee (number 11121606) whose registered office is at 10 Queen Street Place, London, United Kingdom, EC4R 1BE.